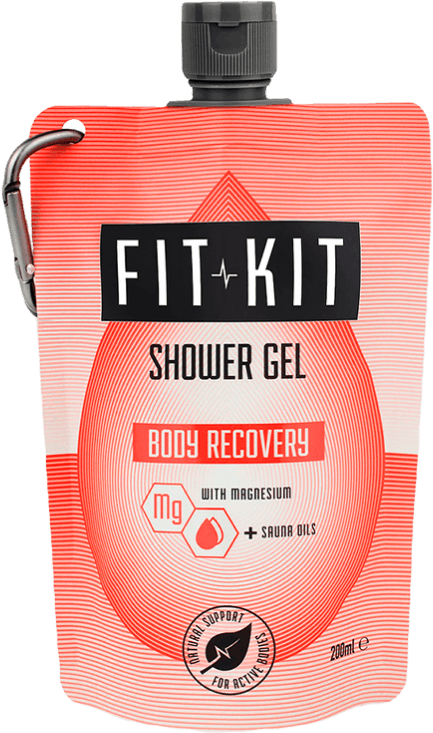 Our customers are best at telling you how effective the Fit Kit Bodycare range of products are.
10/4/2022
Love This Product!
I absolutely love this, it leaves my hair feeling super clean and soft, can't recommend it enough!
8/4/2022
Fabulous post-exercise kit
Love the shower kit (and so do my kids)! It is really effective to use either the Body Recovery or Muscle Cooling gel after a run or kickboxing session or whatever other exercise we have done. Great aroma and soothing effect.
18/3/2022
Recovers me
Used after a run I find it really helps my legs to recover more quickly and without aches and pains. Improves my next run!
18/3/2022
Smells lovely
The product is great, smells lovely and particularly gets rid of the chlorine smell after a swim. Had a slight issue with the packaging, the hole in the top is not very big so it's hard to squeeze out the gel but I think this is just an error with my pouch as my partner's is fine.
2/3/2022
Love it
Been using after Crossfit sessions. Feeling the benefits. Highly recommended 👌
26/1/2022
My favourite shower gel!
Love everything about this shower gel - eases muscles after a long run and smells amazing. Like a Finnish Sauna!
8/1/2022
Fit kit magic
Absolutely brilliant stuff, I use the body recover and cooling recovery 4 times a week after my training, brilliant!!
3/1/2022
It was gifts for my rugby mad family.
I can say that they all smell delicious 😋
My son has used his once after a run. Will be able to tell more when training starts.
2/1/2022
Excellent products
Excellent products highly recommended especially love the shower gels, lovely packaging too.
1/1/2022
Recovery
I bought this for a good friend who trains hard across crossfit and triathlon. He said he noticed improvements in his recovery. Less tired, even his breathing improved and he slept better. Going to order some for myself.
29/12/21
Fabulous gift
Amazing product and amazing customer service. I gifted my kits but I really want some for me. They fit the bill 100% My husband uses all 3 depending on how his run went....love the names and the smell.
Thank you for this wonderful product
28/12/21
Great shower gel for after a run
I use this shower gel to cool my muscles after going for a run. Smells great too!
20/12/21
Great Product
I love the Fit Kit products, smell great, sensible packaging and best of all after a long run my legs feel like they're ready to go again.
20/12/21
Fit Kit excellence
I wanted to purchase some Kit Fit products for my student grandson as part of his Christmas gifts. Contacted the online website & got exactly what I needed & the service/customer care was excellent. I highly recommend getting their products this way as the choice is perfect.
Well done!
8/12/21
Smells amazing
All of the products smell fantastic and I love the handy sized pouches that are ideal for taking to the gym or hang up neatly in the shower. Will buy again
1/12/21
Amazing fragrances with sport focussed theme.
I love the packaging and range of product. The shower gels give a great lift after cycling.
30/06/2022
Gentle shampoo and conditioner
Brought an initial single one of these, have now returned to purchase another 3, great product leaves my hair looking and smelling great after working out. Reasonable price, great packaging and customer service, my go to shampoo and conditioner whether I am exercising or not. Simply love it