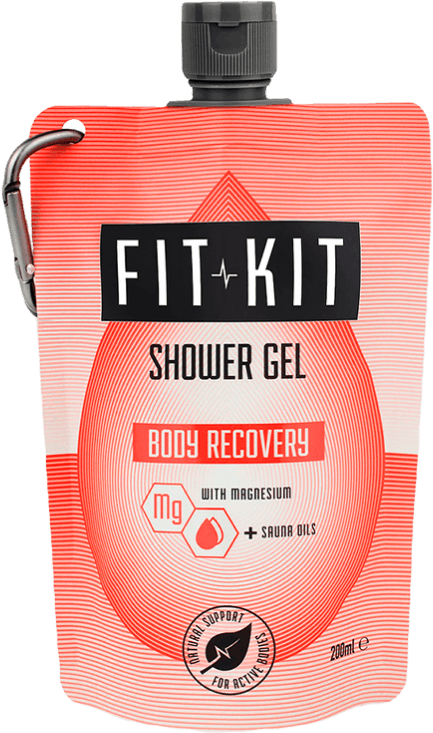 Our customers are best at telling you how effective the Fit Kit Bodycare range of products are.
31/5/2022
Great product
Great product to use following a long run - definitely helps the recovery process
30/5/2022
Lovely
Great aroma and perfect for a post workout shower. Handy packaging that's easy to pack in a gym bag
29/5/2022
Awesome
I wouldn't use anything else now. Great packaging, make you feel refreshed and smell amazing (I always get asked what the lovely smell is after I've finished). Would definitely recommend
27/5/2022
Great to use after a workout
Smells lovely, thick and luxurious. I would recommend.
27/5/2022
Love love love
This shower gel is brilliant - it is cooling and refreshing without being dehydrating. It's my go to and I always have one in my shower! It smells amazing too.
27/5/2022
Love the entire range!
Bought all versions, hard to pick a favourite!
24/5/2022
Really love the smell
Really love the smell not over powering ..
Nice consistency and bubbles really well.. plus the packaging is great 😊
30/06/2022
Wow Warming Restful 100% Recommend
After meeting the owners at the Running Show last weekend I bought all the shower gels & this one is my favourite!!
Its brilliant. Super relaxing after a run, warming & just makes me feel ready for a good nights sleep! Highly recommend trying, Review A******
9/9/2022
Love this stuff!!
Love this stuff!! Really aids recovery after a tough gym session or long run
4/5/2022
The shower is power
Unbelievably good products, originally bought the shampoo and cooling shower gel from another shop purely because I couldn't get my usual products, I then wanted to try the other products, what can I say? Never looking back now, fantastic products that make showering a pleasure not a chore.
28/8/2022
All the answers!
Amazing range of products that are keeping us as Scout Leaders ready for anything the Scouts can throw at us!
23/4/2022
Smells & feels lovely
Leaves hair feeling really smooth and smelling lovely
15/4/2022
Perfect post swim!
Love this product after a hard swim, the smell and cooling feeling on my muscles really does start the recovery process and feels great.
12/4/2022
Love it
Order arrived promptly and we'll packed. Used all the products so far and like them all as much as each other. At first I thought it was a tad expensive but you really don't need much shower gel/shampoo for a was so would probably last quite a while. All smell really good and I can certainly feel a difference recovery wise aswel. I will definitely be re ordering when I need more.
Keep up the good work.
Thanks
11/4/2022
Product review
Bought the runners bundle last week, have used twice after 2 hard gym sessions and a run so far so good and little muscle pain the next day. Thank you 🙏