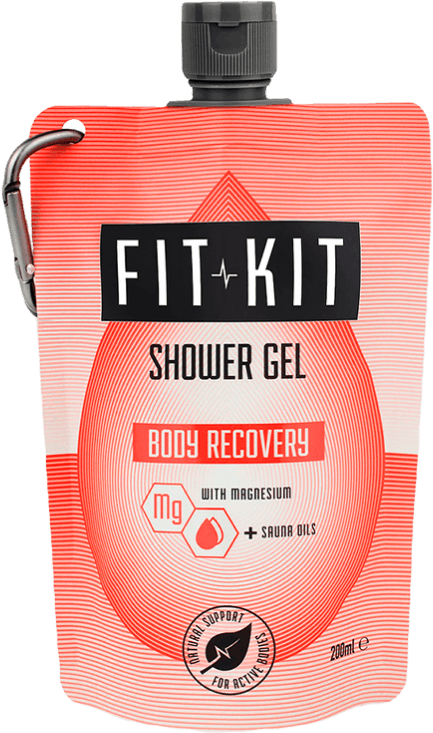 Our customers are best at telling you how effective the Fit Kit Bodycare range of products are.
29/9/22
Love the products
Absolutely love all my FitKit products. Smell nice, feel nice and full of goodness which helps my recovery when running.
22/9/22
Another hit from Fit Kit
I really like the products from Fit Kit Bodycare, they smell great, do the cleaning job well and with the added aspects to their products then that can only help 😊 I'd highly recommend the products to anyone and will be reordering when needed 👍🏻
20/9/22
Love Body Recovery Gel
We both love this product, our new fave shower gel! Smells like you have just stepped out of a spa and leaves you feeling relaxed.
24/8/22
Good recovery shower
Body Recovery Shower Gel used after a good cycle of 50 miles and body feels good and helped me have doze after.
2/8/22
fab products!
I purchased this bundle and I wasn't dissapointed, both shower gels are fantastic and really help with recovery and breathing and the hand sanitiser is perfect to take with you on the go
highly recommend fitkit products they truly work
23/7/22
Amazing scent, too amazing?
Absolutely amazing scent, but too striking and powerful for everyday use. Low carbon footprint packaging in comparison to typical shower gel products it may be but the gel is also far runnier than any other I've used, so I can't help thinking that the carbon footprint could be even lower if the gel was more concentrated. Packaging could be all but removed altogether if it was made into a solid soap bar, so maybe carbon footprint isn't the highest priority after all.
Overall I do genuinely like this product, but at this price it won't be my go to.
18/7/22
A little goes a long long way...!!
You just need a small amount to get the benefits of this exceptional shower gel, recovery system... I love it...!!! :0)
30/06/2022
Super shower kit washes
Not used them all but the body recovery has proved a hit to my partner. He will have the other two varieties for his birthday so I am sure they will please…
11/7/22
Excellent
Beautiful products with prompt delivery
3/7/22
Just brilliant
These were every bit as good as I'd hoped it did seem to make my hair feel thicker which isn't a first world issue but smells amazing only a small amount needed too .
7/6/22
Fab recovery
Great for recovery - do what they say on the tin. Smell great. Nice thick consistency. Durable packaging
5/06/2022
Fab shower gel
Great to use after a run!
4/6/22
Great shower gels
Great after the gym, so good came back for more👍🏻
30/06/2022
The Best Product
Lorem Ipsum is simply dummy text of the printing and typesetting industry. Lorem Ipsum has been the industry's standard dummy text ever
1/06/2022
Breath easy
This shower gel really help with breathing. It is pleasant to smell and help clear your airways